ELM327 China USB
From BITPlan can4eve Wiki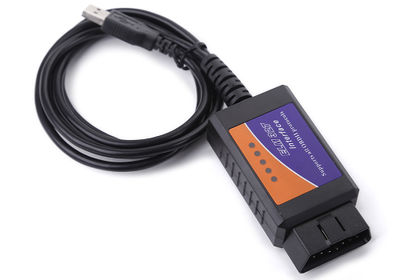 Connection: USB / Cable
Status
not recommended/limited/use at own risk!
Identification
>ATI
ELM327 v1.5

>AT @1
OBDII to RS232 Interpreter

>AT RV
28.3V

Where (not) to Buy
This is a pirate product. You might want to reconsider your choice. As of 2017-06 the device is available via EBay for some EUR 10
Usage
After connecting the USB cable to your USB port you can check whether the device is visible.
Linux/MacOS:
lsusb
Bus 

004

 Device 003: ID 067b:2303 Prolific Technology, Inc. PL2303 Serial Port

Mac OS X
On Mac OS El Capitan the /dev/cu device does not appear "out of the box"
The link:
includes a download location for the driver. Download the driver and install according to the pdf file included in the download. The pdf as of 2017-06 is shown below:
Picture