VGate ICar 2
From BITPlan can4eve Wiki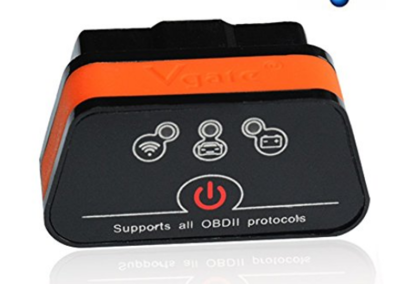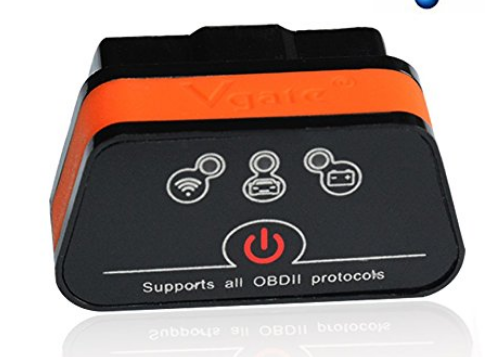 Connection: Wifi / Wireless
This is a chinese pirate clone with an unprotected Wifi network.
Status
not recommended/limited/use at own risk!
Identification
ATI
ELM327 v2.1

AT @1
OBDII to RS232 Interpreter

Where (not) to Buy
As of 2017-06 the device is available via amazon for some EUR 20
https://www.amazon.de/gp/product/B00OY0X8IS
Usage
The device is reachable via the SSID V-LINK. This Wifi network is unprotected.
Testing
telnet 192.168.0.10 35000
Trying 192.168.0.10...
Connected to 192.168.0.10.
Escape character is 

'^]'

.
AT I
>AT L1 v2.1
OK L1

>ATI
ATI
ELM327 v2.1

>AT @1
AT @1
OBDII to RS232 Interpreter

Picture